Today marks a historic day for sport shooting in Guyana. The Guyana Sport Shooting Foundation is now duly sanctioned as a sporting Foundation by the Ministry of Culture, Youth and Sport and the National Sports Commission pursuant to its incorporation under the Laws of Guyana. Since its incorporation and electoral process, the Board has been working to put things in place to facilitate taking sport shooting to a new level in Guyana.
This afternoon, members of the Board of Executives met with the Honourable Minister of Culture, Youth & Sport, Dr. Frank Anthony at the Ministry's Boardroom.
Members of the Board of Executives elected to serve for the period 2014-2015 are:
| | | |
| --- | --- | --- |
| President |   | Ms. Vidushi Persaud |
| Vice-President |   | Mr. Michael Blake |
| Secretary |   | Mr. Steve Ninvalle |
| Treasurer |   | Mr. Rohandev Persaud |
| Assistant Secretary and Treasurer |   | Mr. Ryan McKinnon |
| Internal Auditor |   | Dr. Bhiro Harry |
| Committee Member (Practical Shooting) |   | Mr. Pravesh Harry |
| Committee Member (Steel Challenge) |   | Mr. Roul Bhudu |
Newly elected President, Ms. Vidushi Persaud noted that the GSSF has been established with the vision of promoting all types of sport shooting in keeping with all international standards. She stated: "Our focus on competitive shooting will include areas never before focused on so as to place Guyana strongly in the international arena. Areas will include olympic shotgun, air rifle, archery together with other regulated shooting sports. We will also be seeking affiliation to other sporting associations and regulatory bodies both locally and internationally."
Vice-President, Mr. Michael Blake urged all Guyanese to come on board in order to achieve and promote the goals of the GSSF. Assistant Secretary/Treasurer of the GSSF, Mr. Ryan McKinnon explained that according to the GSSF's Constitution, the General Objects and Goals of the Foundation Inc. are:
to encourage skill in Sport Shooting by providing instruction and practice in the safe use of firearms and bows amongst members.
to establish Sport Shooting on solid foundations.
to promote its growth and safeguard its principles and
to regulate its conduct throughout the country of Guyana.
The Foundation's website will online soon and membership forms will be made available.
The Honourable Minister congratulated the members of the Executive for their drive and initiative to further establish various sport shooting disciplines to Guyana's sport portfolio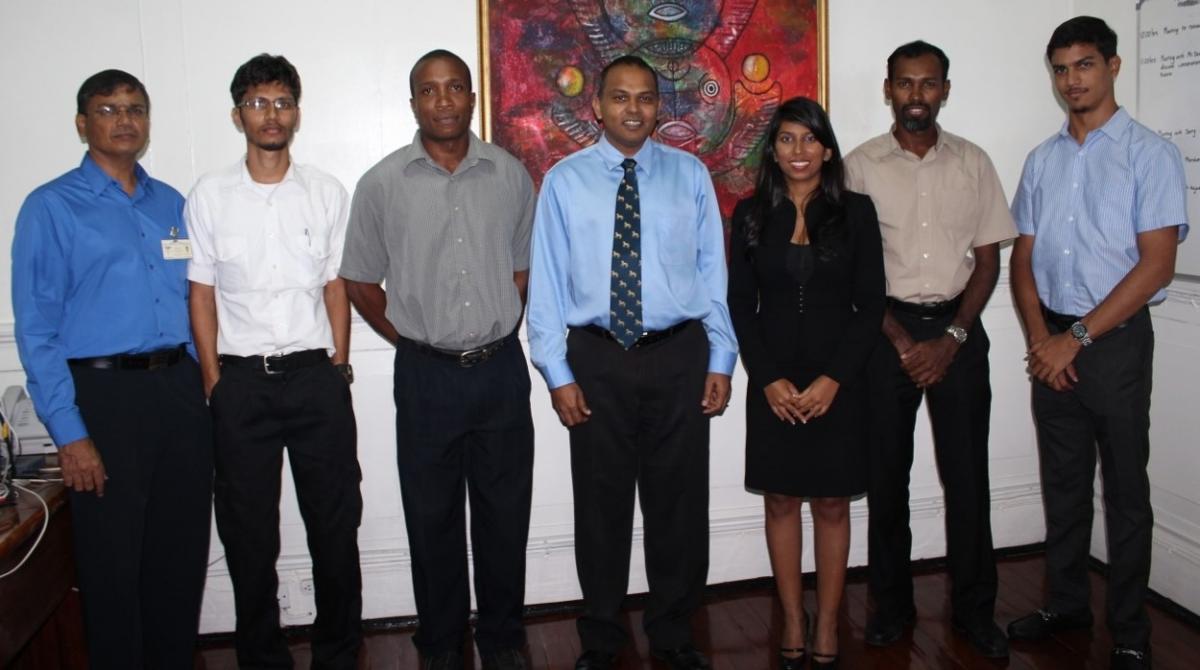 (Picture from left to right, Dr. Bhiro Harry, Mr. Roul Bhudu, Mr. Michael Blake, Honourable Minister Dr. Anthony, Ms. Vidushi Persaud, Mr. Ryan McKinnon and Mr. Pravesh Harry) 
Links